Do I Need Credit Counseling?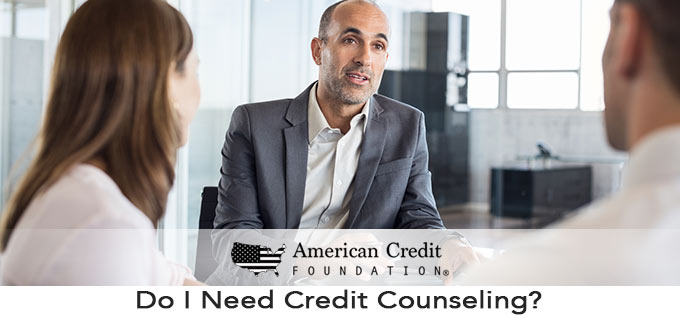 Let's face it: Debt has a way of creeping up. Small charges that add up over time or unexpected expenses can often lead to a mound of debt. This is particularly true during times of reduced income or unexpected job loss. Before we know it, our debt is out of control – and we have no idea how to even begin paying it down.
How do you know when it's time to call on the advice of an expert? What are the signs that your debt has become unmanageable? How can you know if you need credit counseling services?
The answer is not always so simple. There is no magic number that screams it's time to call a credit counselor. But there are a few sure signs that it might be time to talk to someone.
Signs It May Be Time to Call Credit Counseling Services
You've tried to do it yourself and were unsuccessful
Debt repayment strategies such as the snowball method, balance transfers, and calling credit card companies directly to ask for a lower interest rate are all great first steps. But if you have employed these tools and find that your debt is still unmanageable, it might be time to call a credit counselor.
You are behind on payments or struggling to make minimum payments
Minimum payment schedules on credit cards are designed to benefit the creditor. Interest rates and fees can sometimes add up faster than your payments. If you are only able to make minimum payments, struggling to make minimum payments, or already behind on payments, it might be time to call a credit counselor.
You are getting harassing phone calls from creditors
If you've already missed several payments, it is likely that creditors are calling you. These calls can make an already stressful situation even more difficult. If creditors are harassing you for late or missed payments, it might be time to call a credit counselor.
If you find yourself in any of these scenarios, know that you are not alone. The good news is there is help available. Credit counseling can be a valuable resource for anyone who needs help with their finances. The best news is that it is free.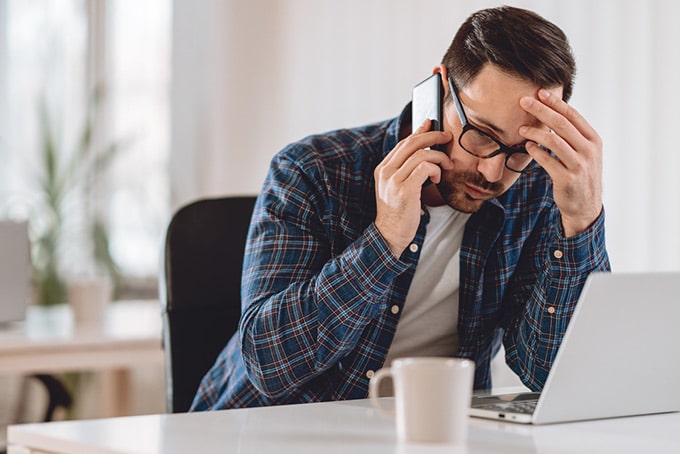 What a Credit Counselor Can Do For You
Give free consultation: Credit counseling services will consult with you for free, so you do not have to worry about talking with a counselor when money is already tight.
Give you advice about how to pay off your debt: Your credit counselor will take a deep dive into your unique credit profile and advise you on the best steps to take. This may include credit report review, realistic budgeting, and debt repayment schedules, among other things.
Stop the harassing phone calls: Creditors will be notified that you are working with a credit counselor, and the harassing phone calls will cease.
Stop excess fees and late charges: Late fees on credit card payments are like adding insult to injury. Once you are working with a credit counselor, you'll stop getting all those excess fees and late charges.
Negotiate for better terms, payments, and interest rates: Credit counselors negotiate directly with your creditors on your behalf. With a counselor advocating for you, credit card companies will often lower the interest rate and minimum payments on your existing debt, helping you pay it off faster.
Enroll you in a debt management plan (DMP) if appropriate: A DMP is a program where you make one single payment every month, and your credit counseling service distributes those funds out to your creditors. A DMP is sometimes considered a last resort, but when you need it, it can be an extremely beneficial tool in debt repayment. If, after a thorough review of your file, your credit counselor deems this is an appropriate action based on your circumstances, they have the ability to enroll you into a DMP.
How to Find a Credit Counselor
If you've determined that you would like to speak with a debt counselor, be proud of yourself for making a positive step in the right direction. A brighter financial future could be just a phone call away.
Most credit counseling services are non-profit and truly there to help. It is still important to do your research to make sure you are dealing with a reputable company. Check that they have positive reviews. Ask what fees, if any, they charge. Make sure they are in good standing with the Better Business Bureau, and determine whether their counselors are certified.
Debt counseling isn't right for everyone. Alternatives such as debt consolidation and balance transfers might be the more appropriate action in your unique situation. You may even want to take a budgeting class. But if you've tried other methods and failed, our team at American Credit Foundation is here to provide advice. We can help you wade through the options, and together we'll find the one that is right for you.