Don't Let Debt Push You to Desperate Financial Measures

For some of us, loads of debt equal desperation. The endless bills, the ever-growing balances, the mounting interest. With the goal of freeing themselves from their financial burden, it's enough to push some people to make risky financial decisions they might not otherwise.  One such decision is enlisting a debt management or credit counseling service that is – shall we say – less than legitimate.
In fact, let's call these operations what they are: scams.
When you're overloaded with debt, such companies know how badly you want to get out of your situation and they will prey on that vulnerability. But remember, when it comes to fixing your finances, panicking and acting hastily won't do you any favors.
Keep in mind that even though you may be desperate to free yourself from your bills, this is one of those times where desperate times most definitely do not call for desperate measures. You need to keep a clear head to figure it all out and you may need help to do so. Granted, finding the right help can be tricky, but there are several simple ways to spot the scammers and separate the good from the bad.
Here's how:
1. Look for registered non-profit organizations.
One way to tell if it's a non-profit: Look for the ".org" in the URL. That ".org" typically signifies a nonprofit (just like ".gov" means a government site and ".com" usually means it's a for-profit, commercial business). Non-profits are usually legit, and they typically offer services like counseling and debt management plans – and, most importantly, they don't promise things that sound too good to be true (like making your credit card debt disappear). For an example of an above-board nonprofit, check out the website for the American Credit Foundation, a nonprofit debt counseling organization. In addition to offering free debt consultations, the ACF site has other telltale signs of a legit nonprofit like, client testimonials, and a physical address.
Get some advice with a
Free Consultation
2. Trust the referral of friends and family.
Can't beat good word of mouth, right? When it comes to finding reputable businesses, there's often no better way than seeking the advice of trusted friends and family. While many people are hesitant to share their private financial details, particularly those that might cast them in a negative light, it might be well worth your time when it comes to ensuring that you're dealing with a credit counseling organization that has your best interests at heart. So go ahead, be a bit nosy and ask for recommendations.
3. Get their deets — before they get yours.
Be aware of companies that push you for your personal financial details before they lay out their plan to get you out of debt. What's more, they should provide that information for free. If neither of these things happen, run for the hills.
4. Can we say "extreme vetting?"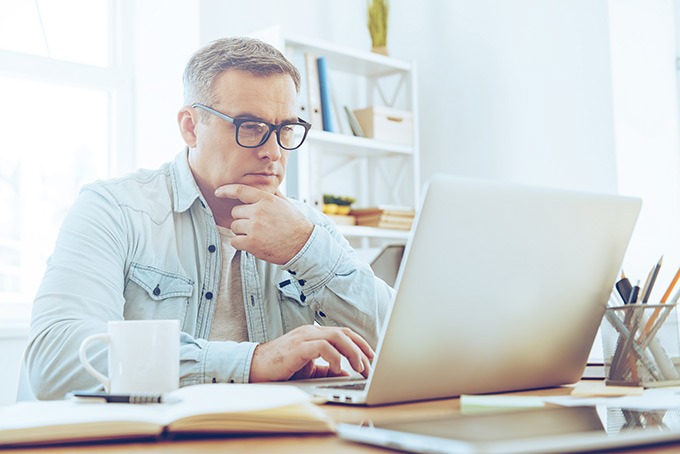 There are plenty of ways to find out for yourself if a company's worth doing business with. You can check the Better Business Bureau, your local consumer protection agency, and online review sites.
5. Get yourself up to speed on their professional affiliations.
Reputable companies have the cred to back it up, and businesses and credit counselors that belong to national trade organizations are a good first step for identifying those business. You could check for certification by organizations like the National Institute for Financial Counseling Education. These memberships and affiliations do not guarantee that the organization in question is up to snuff. It's up to you to do your homework.
Digging yourself out of debt can be tough and oftentimes confusing, and you may not know where to start. Reaching out for help can be a great tool, but it's up to you to be smart and know exactly who you're dealing with and what they are offering you. Need help dealing with your credit card debt? Contact The American Credit Foundation today. Call 1-800-259-0601 or visit the website and fill out this simple form.