Creating a Budget Using an App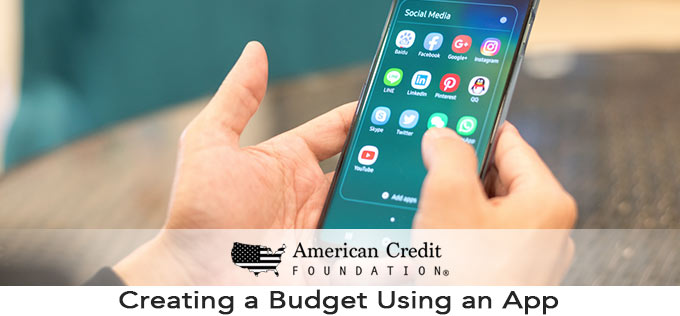 Are you constantly wondering where all your money is going? You are not alone if you try to budget but seem to fall off the wagon most months. According to a recent study, over 55% of Americans do not track where they spend their money.
Creating a budget and sticking to it are two completely different things – and living within the confines of a budget can be challenging. If you have difficulty keeping on top of your budget, a budgeting app may be just what the doctor ordered!

What's the Purpose of a Budgeting App?
A budgeting app will assist you in creating a realistic and achievable budget that you can maintain, based on your income and spending habits.
Because everyone has different financial goals and preferences for handling their money, you need to choose a budgeting app that works well with your finance style. Budgeting apps help you keep track of your expenses, avoid debt, and climb out of any debt you may have accrued.
We have curated a list of some of the best budgeting apps available for iOS and Android devices.
Mint
Mint is arguably the most popular money management app available. This app is entirely free and offers users many beneficial yet straightforward features.
Mint uses budget categories for users to track their spending. Although Mint has default categories, you can create your own to tailor your personal finances. The app calculates your average spending within each category, helping you create a budget based on your spending habits.
In addition to Mint's valuable features, the app gives users full access to their credit scores free of charge. And although you can get your credit score from several sources, having your score with your spending habits and budget on the same app is a win-win.
Mint features:
Equifax Free Credit Score
Bill Payment Tracker
Investment Tracker
Budgeting Goal Tracker
Financial Reports
Turbo Tax Tools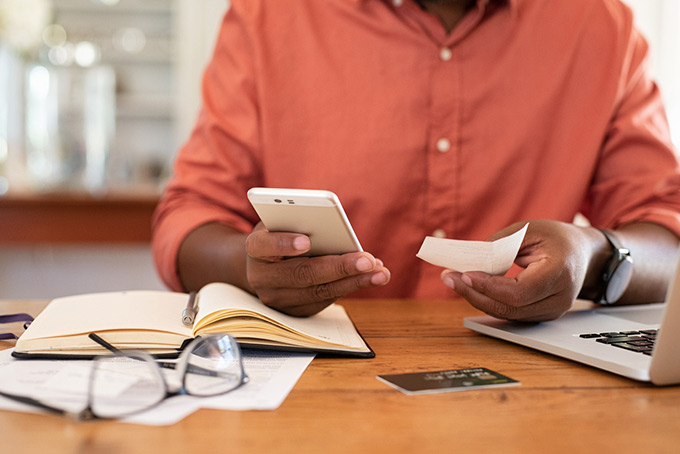 PocketGuard
PocketGuard is available on Google Play and the Apple Store. There's also a desktop version. This app is a great solution for users who are not very tech-savvy – it features a simple account setup and directions.
"In My Pocket" shows users how much money remains after bills and necessities are paid. This information helps you decide how much money is left to spend or save. The budgeting charts keep track of every penny you spend and update you on where you are in your budget. These budgeting charts also offer great visuals of your month-over-month spending for more visual users.
You can even set up a push notification for PocketGuard to alert you for due dates, received income, and when you have gone over your budget in one or more areas.
PocketGuard features:
Custom Created Categories
Extended Transaction History
Unlimited Goals and Budgets
Personalized Spending Reports
Build Budgets
Set Savings Goals

Honeydue
For couples searching for a straightforward budgeting app, Honeydue is perfect! This free app is one of the most accessible programs to maneuver and allows you and your significant other to sync up with ease financially. Honeydue empowers you and your partner to create a realistic, stress-free household budget by linking your financial institutions and credit cards accounts. Duos can easily toggle between individual and joint accounts.
With Honeydue, users can add comments to purchases and send partners transactions they need more information about through the chat feature. The communication feature is one of Honeydue's highlights for partners trying to get on the same page with their finances.
Honeydue features:
Educational Blog
Chat
Automatic Categories (based on your spending)
Bill Reminder
At-a-Glance Overview of all Accounts
Wally
Wally offers a free trial with their paid version or a completely free version.
Compared to other apps, Wally is harder to navigate but is one of the best budgeting apps available. This app helps track expenses and income while helping you avoid overspending and simplifying your budget.
Because of Wally's more complicated system, it is less popular with Baby Boomers and Gen Xers but has become a favorite of millennials. Wally is ideal for users working outside of the U.S. with its built-in support for several foreign currencies.
Wally features:
Scan Cash Receipts
Daily Budget
Spending Insights
Future Forecasts
Foreign Currency Converter
Whichever budget app you choose, you are choosing to take control of your finances – good for you! With so many apps available to you (and several that are free!) there's no reason not to take advantage. But maybe you've tried these apps and didn't find the right match. Or maybe you don't use apps. Don't despair! Contact American Credit Foundation to speak with a knowledgeable team member who can help you find other ways to improve your finances.