How Long Do I Keep My Credit Card Statements?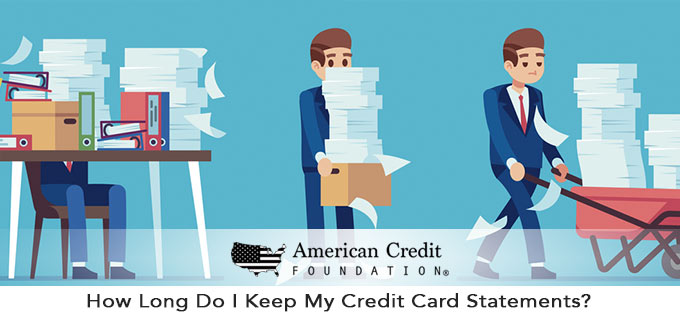 In this digital age, many of us have ditched the mailed copies of our credit card statements. Instead, we do all our mobile banking on our computers or phones. But there are still holdouts, for a variety of reasons, who prefer the piece of paper in-hand.
But after a while, all those papers become a bit of a nuisance. And then there's the problem of just what to do with them once you've made the payments.
How long should I keep credit card statements?
For run-of-the-mill statements, plan to keep them for 60 days. That's the length of time you have, in most cases, to report any errors. Your card may have a longer discrepancy reporting time – some allow 90 days, and others give cardholders a full year to dispute a charge – so be sure you know your company's policies.
There are times, however, when you'd be wise to hang onto your statements even longer:
If you're disputing a charge: Keep the statement with that charge until the dispute process has been completed. Most credit card companies will send correspondence on the status of your claim, so file those letters with the statement as well.
If you returned a purchase and have not yet seen the credit post to your account: Keep the statement listing the purchase along with a record of the return until you see the correct amount credited to your account.
If you purchased additional warranty protection for the item: Keep the statement as long as that added protection is in effect.
If your statement contains payments related to a business or charities: You'll probably be documenting those transactions on your taxes, and the rule of thumb is to hold onto evidence for tax-related purchases for at least six years – just in case your tax returns are audited.
If you are closing your account: Keep any statements you think you may want to refer back to. Chances are good that you'll lose access to your archives once your account is deactivated.
Even if you have online access to your account, keeping these physical statements may alleviate the headache of figuring out how to find and download archives – or the surprise of discovering that the company doesn't maintain old digital statements at all.
How should I store old credit card statements?
Once you've determined which statements are important long-term, you need a place to keep them organized in case you need to access the information. Seriously consider a fireproof safe that will protect your documents in the event of a home catastrophe. But at the very minimum, you'll want to keep your statements organized, say, by labeling and storing them chronologically by month and year. Jot notes or use a highlighter to identify the transactions you need to keep track of.
How should I dispose of credit card statements?
Once they've surpassed their usefulness, your statements still need special treatment. Each statement contains personal data, including your full name and address, your account number, your balance and credit limit, and details about your transactions. Treat those papers carefully, as you don't want them falling into the wrong hands. Unscrupulous individuals use credit card statements to collect oodles of information and then take advantage of unsuspecting victims.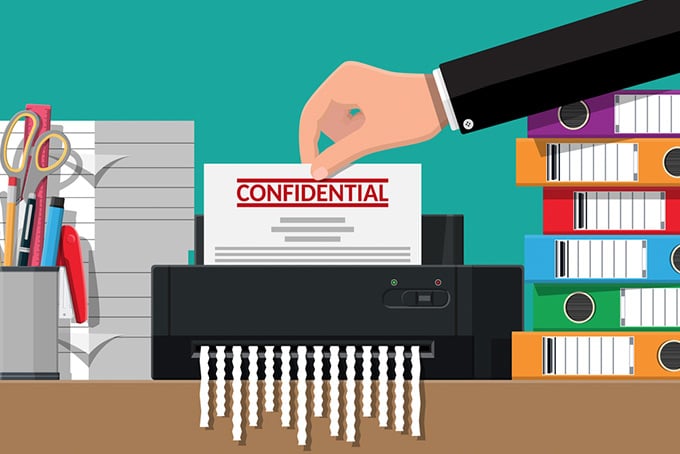 DO NOT simply throw old credit card statements into your recycling bin! Shredding your statements can protect you from identity theft. If you have boxes and boxes full of years and years of old papers, consider taking your files to a copy shop or shredding service. A personal paper shredder is a fairly inexpensive purchase that can speed up the process, but you can always grab a pair of scissors to get the job done. (You'll need lots of cuts and cross-cuts to make sure the data is illegible.) And while you're at it, shred other correspondence like health care records, banks statements, and other personally identifying documents.
Credit card statements can sure pile up, especially if you're saving a lot of them for documentation purposes. But sometimes you might find yourself under a mountain of more than just papers. If you need help figuring out how to handle your credit cards, give us a call. American Credit Foundation is here to help you carve your way out.