How to Plan for Large, Unpredictable Expenses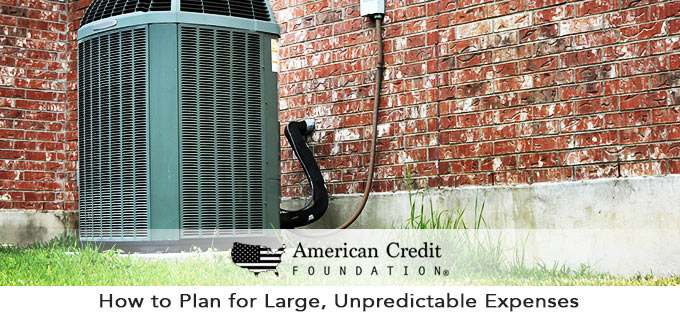 How to plan for large, unpredictable expenses: Large expenses can be difficult to manage, and it's all too easy to simply rely on credit cards to get you through tough times. But with a little planning, you can ensure that you don't throw your finances (and your credit score) for a complete loop if you need to replace your refrigerator or trade in your aging car.
Here are a few ways you can prepare for large (and large-ish) expenses — without relying on your credit cards:
Save the date(s). You know exactly when to expect holidays, anniversaries, and other important dates that might involve expenses like gifts or travel. This gives you plenty of time to budget. Is your 10th wedding anniversary coming up in a few months? Is your whole family flying to Grandma's house in Albuquerque this Thanksgiving? Figure out how much money you'll need for each event, and then figure out how much you'll need to put away each week to pay for it.
Check your car's odometer. Car-related expenses can be budget-busters if you're not prepared. And while you can't predict exactly when these expenses will pop up, you can get a rough idea. For example, most manufacturers agree that tires will last for around 50,000 miles. Brake pads last between 25,000 and 60,000. So if your car is hovering at 48,000 miles and you've never replaced your tires or your brakes, you might want to start putting money aside now.
Of course, if your car is getting way up there in years and/or miles, it might be time to start thinking about replacing it. While it's difficult to pay cash for a car, you can get ahead by saving up a substantial down payment. We'd recommend at least 20 percent — although more is always better.
If you're a homeowner, think ahead. Cars aren't the only source of high-dollar expenses. Homeowners are on the hook for a variety of repairs and replacements, from appliances to central air. Again, while these can be hard to plan for, you can get a leg up if you consider the average lifespan of most big-ticket items:
Roofing: about 20 to 30 years (depending on what it's made of)
Central air conditioning: about 12 to 15 years
Refrigerator: about 15 years
Dishwasher, washing machine, dryer, and hot water heater: around 8 to 12 years
Furnace: around 15 to 20 years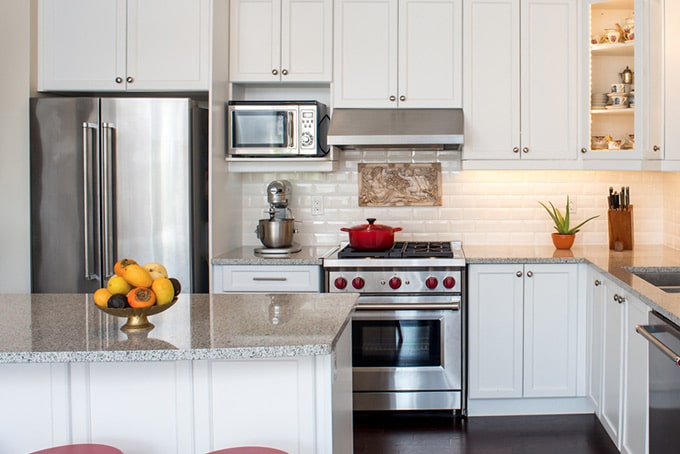 If you want to be a homeowner, think down payment. There's no rule that says you must own a home (and, as we just discussed, there are a lot of financial strings attached to homeownership). But if you dream of having a place of your own one day, you'll need to get a down payment together. Again, a good goal to shoot for is at least 20 percent of your home's price. Want to start saving? Decide how much you can realistically put away each month. Consider setting up an automatic transfer from your checking account to your savings each month.
Bulk up your emergency fund. Ideally, you should aim to have enough money put aside to deal with a large, unexpected expense — or an unforeseen event like illness or loss of a job. A good goal to start with is three to six months of living expenses. We also recommend keeping your emergency fund in a separate bank from your checking and savings account. That way, it'll be harder to dip into it for non-emergencies.
Need help getting ready for a large purchase? We can help. The team at American Credit Foundation is always available to answer your questions about finances, money, and budgeting.